My Favorite Things December 09 2013,

0 Comments
In honor of the 12 Days of Christmas, I decided I'd blog about 12 of my favorite things (totally taking this idea from Oprah) with a horsey flair.  I've picked out the 12 things that I absolutely love, both for myself as well as for gifts this holiday season.  As an added bonus, many of these companies are offering a 12 Days of Christmas promotion with code 12DAYS on each of their respective sites, making their stuff that much sweeter!
Disclaimer: if you're on my Christmas list, don't be surprised if your gifts are from these brands, or if I have similar stuff too, haha! What can I say? They aren't called my favorite things for nothing.
For you & your horse & dog:
Anything
Draper Therapies
(but especially my
infinity scarf
, and my horse's
anti-sweat sheet
).
We 
recently 
added this line to ISellTack.com and, if you think I had something to do with it, you're absolutely right.  Their saddle pad doesn't make my horse sweat like crazy and my scarf helps my back feel better, and even looks good when I go out for drinks! Right now we have a 20% off sale going on right here, and you can get great gifts as well as stuff for yourself.


Tees & equine accessories:
Eat. Sleep. Ride.
tee by
CollegiateGlamour.com
only slightly edges out their
"My Horse is Cuter Than Your Boyfriend"
tee.  Love them both, plus they added a bunch of new stuff to their equine section that's stylish and fun. Buy 2 items get 1 free…two for you, one for me, I say! (Free item is the one of the lesser value between the three.)

Apparel & more:
Speaking of tees, I love the "Born Free" one by Dapplebay.com almost as much as I love "99 Problems But a Ditch 
Ain't One".  Not an eventer? No problem. They have a bunch of supercool Hunter/Jumper, Dressage and even OTTB and Western tees.  The "Just Jump" saddle pad is a personal favorite to add some fun flair in the show jumper ring as well! 20% off all orders which means you can get 20% more stuff, and afford to throw in some stuff for you! 


For the horses: All this great talk about sweet tees and I almost forgot something sweet for the horses and dogs in our life.  I'm sure after reading this, no one at my barn will be wondering what their horses are getting for Christmas, but can you blame me? Nicker Bait's treats look good enough to eat myself, and if your horse isn't a fan of peppermint (my favorites are the Peppermint Passion treats), there's the Christmas tradition of fruitcake – for your horse! They also have dog treats (Nicker Bait Pooch) and are offering a free gift with purchase with all orders $75+

Bridles & strap goods: Two Horse Tack can't be beat when it comes to versatile tack. I know many of you ride mainly in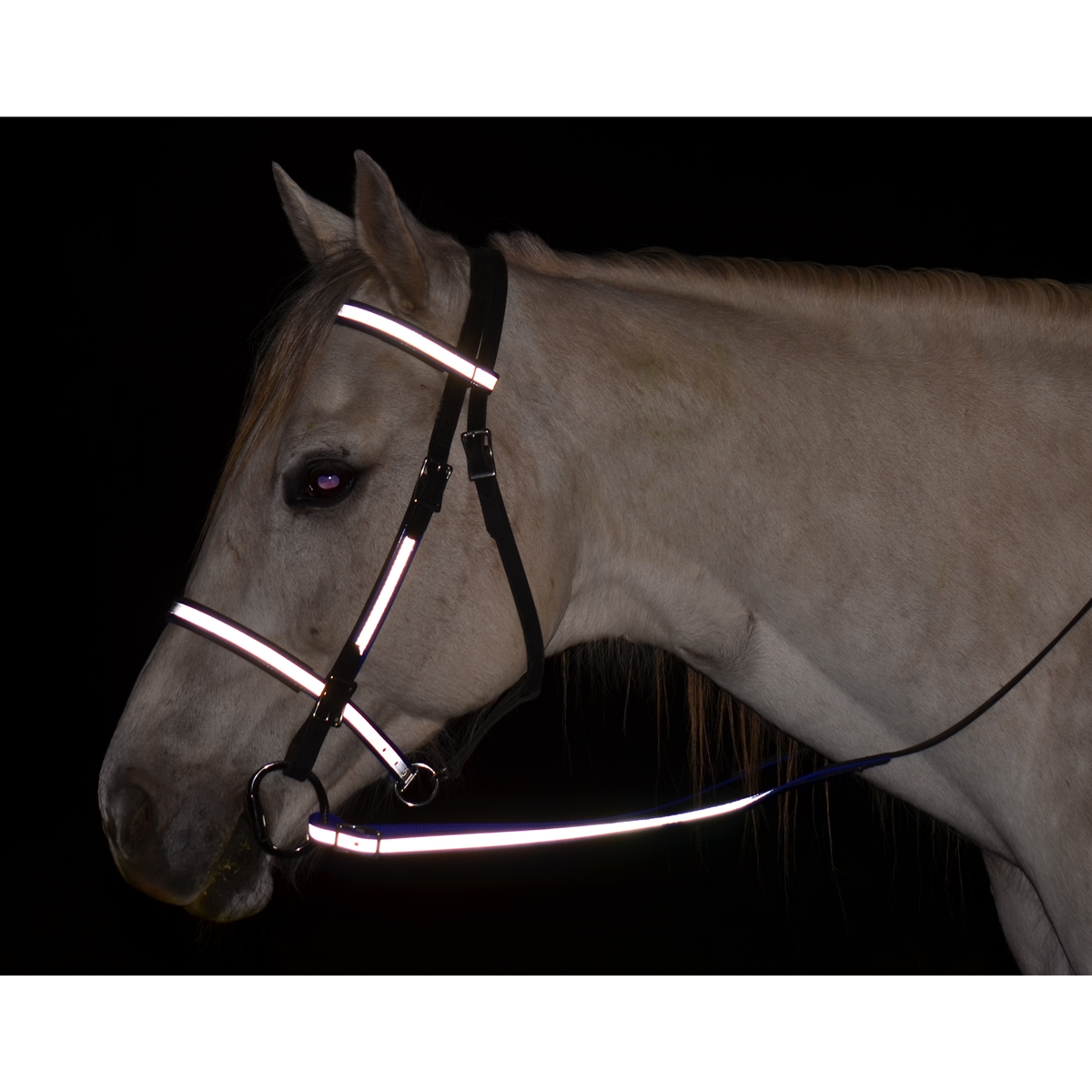 the ring, but go out and cross the Hudson and go camping with my horses and need something solid and durable.  They make biothane and leather bridles, even ones with day-glo overlay (yes we trail ride at night!) and a new very snazzy line of medieval bridles. $10 off all orders of $100+! Great for hacking out or going XC when you don't want your show equipment to get wet.


For your cell phone: The GoVelope by Giddyup Gear keeps your cell phone securely attached to you all ride long in a weather resistant pouch. Great for you as well as for your instructor who's always traipsing after you at shows and schooling the horse that dumps her in the water element. Every time. Get an additional $5 off every Dapplebay order (on top of their 20% off!) when you purchase a GoVelope.

Outerwear and breeches: These are my favorites of both – the Allie soft shell jacket and the knee patch 
breeches by FITS Riding can't be beat. Technologically advanced fabric for better fit and look with exceptional style. Their show stuff is pretty amazing too.  Get four sample packs of Horse Quencher (one of each flavor) with every FITS Riding order.


Horse Health: Speaking of Horse Quencher, I won't travel without it. Their products make horses drink more water without the risk of electrolyte poisoning and are great for picky horses on the road. Whether I'm away showing or camping or wherever I may be, I know this will help keep my horses hydrated! Get $20 off a 20 pound bucket now, AND free shipping.

Saddles: Voltaire Design. Hands down. I can't live without my Palm Beach Second Skin and it's made a 
wonderful  ifference in my riding.  It's a little on the pricey side, but hey guys if you want to impress your ladies, nothing says I love you like a new saddle! If you order now, you can beat the upcoming price increase and save 5% off 2013 prices. (You can also buy a used one here from ISellTack.com if you're lucky.)


Stirrups: Okay, I admit it. Rachel converted me to a Royal Rider of Italy fan (if you didn't see, read my blog post about it here).  They make my knees feel better and I can fox hunt for hours, or show all day and still be able to walk afterwards.  Order at ISellTack.com and get free shipping (shipping will be credited against your order so that you can also use the 12DAYS code).

Blankets and coolers: While I love Draper for therapeutic reasons, I love the traditional Baker blanket and sheet 
style.  They make everything custom so you can always get it in your colors, your trim, your style, and even your embroidery. And who doesn't love a class Baker turnout? I know my show horse looks stylish in his navy Baker all winter long! Get free shipping from ISellTack.com (shipping will be credited against your order so that you can also use the 12DAYS code).


Saving the best for last: my absolute favorite thing of all that I'd love to give as a gift…or better yet get for one (any takers?) is a Ford F-350 SuperDuty. Pretty please? Okay, so as far as I know they're not participating in our 12 Days of Christmas promotion and they probably don't even know they're on my list. But as a Chevy girl turned Ford (sorry Chevy, but I need a gas engine for economy where I live and you just don't make a full sized one anymore), I couldn't leave my big black dream truck off the list!
So that's my list of my favorite things to give and get for the holidays.  Any of the brands participating in this promo all accept code 12DAYS (unless otherwise noted) for whatever sale they have going on that I've mentioned above, so shop, shop away.  The promotion is from today 12/9 through midnight EST on 12/20 so that you have 12 full days of Christmas to shop in time for the holiday itself.
Do you have anything you'd like to add?  Tall boots you can't live without? Show coat that is to die for? Or even a horse trailer to go with my (I wish!) new truck? Let us know in the comments, and happy shopping!
All the best,
CJ & The ISellTack.com Team